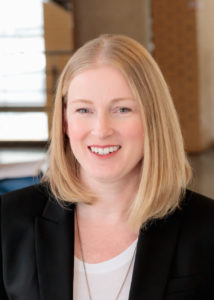 Jennifer S. Mills is a Registered Clinical Psychologist and a Full Professor in the Department of Psychology at York University in Toronto, Canada. Within the university, she serves as the Director of Clinical Training for the Clinical Psychology graduate program. Outside of the university, Dr. Mills has served as a Research Scientist at North York General Hospital in Toronto, Canada. She is a credentialed member of the Canadian Associated for Cognitive Behavioural Therapies.
Dr. Mills received her PhD in Psychology from the University of Toronto in 2001. She completed her clinical internship in the Department of Psychology and the Anxiety Treatment and Research Centre at St. Joseph's Healthcare in Hamilton, Ontario. She is known for her research in the areas of body image and eating disorders. Dr. Mills has over 80 publications across peer-reviewed journal articles, conference papers, book chapters, and conference presentations. She has received over $700,000 in research funding from multiple agencies.
Dr. Mills has received multiple awards and recognitions from York University and other notable associations. Within the university, she has been recognized with the Dean's Award for Outstanding Teaching. Dr. Mills's has been featured in high profile media outlets including Forbes Magazine, Times Magazine, Psychology Today, CTV News, Daily Mail, Vice, WIRED and others. Her research was also a feature focus of a 2019 prime-time television special report by ABC News 20/20 with Diane Sawyer.